City Hall

Exhibition curated by Janine Marchessault and Michael Prokopow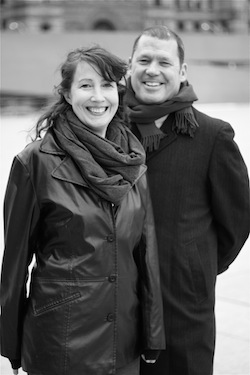 Curatorial Statement
MUSEUM FOR THE END OF THE WORLD
Mounted in various locations around Nathan Phillips Square and City Hall (from Council Chambers to the underground parking garage), Museum for the End of the World is an exercise in creativity and crisis.
One of the greater ironies of human existence is the persistent anticipation of its end. Whether the result of monster waves, unstoppable pandemics, nuclear calamities or the sun ceasing to shine, the idea of Doomsday – that revelatory moment of the end of the world – can be at once the fire of speculative lamentation and the spark of insightful creativity.
Indeed, the link between creativity and the apocalypse has a long history, from Noah's shipbuilding and organizational skills to the literal bean counters buried deep beneath the mountains of Norway, stockpiling all the seeds of globe for the post-apocalyptic garden. In this way, the very idea of the Wunderkammen, with its princely mission of amassing, cataloguing and displaying was fueled by a fear of the end of the world. Museum for the End of the World at Scotiabank Nuit Blanche 2012 is a provocative, critical rumination about end times and a world in transition.
Acclaimed Toronto-based designer and artist Barr Gilmore RCA MDes has created the environmental graphic design for Museum for the End of the World.
— Janine Marchessault and Michael Prokopow




Special thanks to the Toronto Parking Authority
Curator Biography
Janine Marchessault is a founder of the Future Cinema Lab at York University where she holds a Canada Research Chair. She is the author of Ecstatic World (forthcoming); Marshall McLuhan: Cosmic Media (Sage 2005) and is the co-editor of several collections including Cartographies of Place and Fluid Screens, Expanded Cinema. She was Co-curator of The Leona Drive Project (2009) and Being on Time (2001). Her next exhibition is www.landslide-possiblefutures.com in 2013.
Michael Prokopow teaches at the OCAD University. His areas of specialty include material culture, design history and critical theory. Between 2003-2007 he was the curator at the Design Exchange, Canada's only national museum of post-1945 industrial design. He was Co-curator of The Leona Drive Project (2009) and curator of "Meanings in Architecture: The Early Work of George Baird," at the University of Toronto (2012). Currently he is working on an installation and performance piece for Georgia Scherman Projects.