The possibility of everything
Chinatown/Queen West
Curated by Dominique Fontaine, you'll find a concentration of this exhibition's projects along Spadina Avenue between College Street and Queen Street West and along Queen Street West between University Avenue and Spadina Avenue.
Near by

Pick up a map at Chinatown Centre (on Spadina Avenue at Sullivan Street).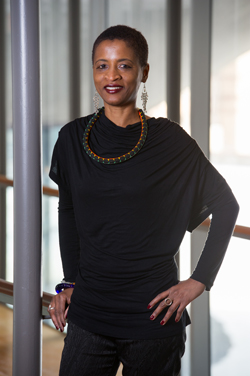 Curatorial Statement
Between the earth and the sky, the possibility of everything
Between the earth and the sky, the possibility of everything will create a framework for artistic experimentation presented in a dynamic, engaging, surprising and fun way. Altering our basic assumptions about what we see, feel, and understand about our worlds and ourselves, the exhibition will invite audiences to re-think the social and sensorial possibilities of public spaces. The emphasis will be on artistic productions that make us reconsider the meanings of play and participation. The works will be unconventional and symbolic of their particular aesthetic. Projects will reflect poetically on the social and political issues affecting our present realities and possible futures.
— Dominique Fontaine
Biography
Dominique Fontaine is an independent curator and Founding Director of aposteriori, a non-profit curatorial platform. Since 1998, she has curated and organized several contemporary art events in Canada and abroad, including Images, Imageries, Imaginaires, 2010; Dak'Art 1998, Biennale of Contemporary African Art. Fontaine graduated in visual arts and arts administration from the University of Ottawa, and completed De Appel Curatorial Programme in Amsterdam (the Netherlands). Fontaine is a member of IKT - the International Association of Curators of Contemporary Art. 
The Possibility of Everything Projects