Scotiabank Nuit Blanche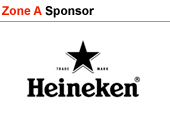 Zone A

Downtown North
SPONSORED BY HEINEKEN
Zone A offers 31 projects to explore.

The Exhibition in Zone A, curated by Gerald McMaster, explores the night transformed into an unforgettable experience sculpted by light.

Each City-produced Exhibition Project is mapped with a red square.

Zone A features 21 Independent Projects waiting to be discovered. All Independent Projects are mapped with a black circle icon.




Start your Zone A explorations at the Scotiabank Information Centre located on the north-east corner of Yonge Street & Bloor Street
Heineken 'Behind The Night' Tour
Experience the event through this exclusive and interactive tour. Heineken takes you behind the scenes with artists and other culture mavens as they share curator insights from an insider's vantage point. Each tour will end at a local bar for conversation and discussions on the night's events. Full details coming soon!

To receive more info, email [email protected]
All participants must be at least 19 years of age.